question from the masses
For a tournament like the US Bar Table Championship, where you have an option to either participate in the Open Division, with the best players, or the women's division, which would you choose?

Just having some conversations with guys who are around my level, but always have to play the open division. On the one hand it may be an advantage to have a better chance of going deep in the tournament (and cash out), but I wonder if the men are getting the kind of experience to make them tougher competitors. I'd feel kind of like a jack-ass being a crummy player AND a woman, and entering the open division, even though I kind of want to. (I didn't play at all this year… but thinking ahead).

Anyway, curious what your perspective is?
My goodness. These kind of questions make me polish my monocle thoughtfully in a dignified manner before I luxuriously crack my knuckles and start banging away at the keyboard like a caffeinated kindergartener in my eagerness to address the many facets of this social-commentary diamond.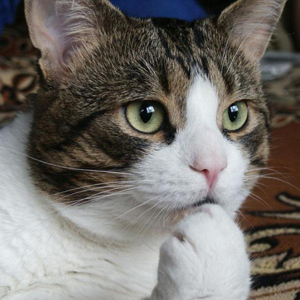 I should be delicate when discussing Men vs Women in Pool, but I'm about as tactful as a rhinoceros made of sledgehammers. How about I just make a sweeping generalization: Most, if not all, of us look at the Women's division as being easier to win than the Open division. Men currently dominate the upper echelons of the game. There are more men players and they, as a group, have played pool much longer than women. It follows, then, that the Open/Men's division will have more players and more higher-skilled players than the Women's division. Let's take a look at the numbers.
This year at the U.S. Bar Table Championships, the Open 8-ball division had 205 entrants. The Women's division had 55. The Open division raced to five games, the Women's to four. First place paid out $6,000 for the Open and $1,175 for the Women. Numbers show these two divisions are very different. Numbers do not show how these two divisions are the same.
You wonder: Are the men getting the kind of experience to make them tougher competitors?
I answer: They are not receiving any kind of experience that is not also available to you.
Here's the doozy: WE decide what kind of experience makes us tougher competitors.
I have played in both women's and open tournaments. I have won one significant women's tournament. I have never won a signficant open tournament, although I have placed well on rare occasion. I could not tell you if the women's tournament win is equal to placing high in an open tournament because there is no way to compare the two quantatively. Even more interesting, I could not tell you which finish was more difficult to accomplish.
While there are exceptions (like some dang world champion getting frisky and running the set out from the break), I would say the player is in control of his or her actions which contribute to the match outcome. It is just you and the game, not who you play or what kind of tournament you are in.
You can learn something from every match you play.
It is not important what kind of competition you play in or who you compete against. What is important is that you go out and compete. Compete as much as you can. Compete with yourself in practice. Strive to improve all aspects of your game. Just because a tournament has only women players does not mean it has less experiential/educational value than an open tournament. You are the one in control of your learning curve.
Okay, enough pontificating. I am sure my point has been made (with the subtlety of sledgehammer-rhinoceroses). I have to answer your question(s).
Which would you choose given the option: Women's or Open tournament?
If I could afford it and it was allowed, I would play both because want to compete as much as possible.
But what if you had to choose?
Then I base my decision on cost. Whatever I can afford is what I will play. I am not well-off, so I would play in the Women's division because they are generally less expensive. I will also consider my chances of winning money, as you do, because I need to at least break even as much as possible.
What if the cost were the same?
Heh, you cornered me on this one. Sometimes, I cannot decide so I flip a coin.
You DO NOT actually do that.
Actually, I do. I once entered in both divisions of a regional 8-ball tournament. When I arrived, the directors told me I would have to choose. I had already paid both entries and they would not refund the tournament I did not play in. I flipped a coin to decide and ended up playing the open division. I went 1-2, but played well enough that many, many, many people felt great need to tell me I was incredibly foolish to not play in the women's division. Had I played in the women's division, I might have won. Oh, well.
Isn't it unfair women can play in women's and open tournaments but men only have open tournaments?
No. Men have been playing pool far longer than women. They have 400 years on the wire. If we get two avenues of competition, it's because we need them both in order to catch up. Once we've caught up, then we can get rid of separate divisions and just be one unified competitive, bloodthirsty, glory-mongering family.
All those words above were put there to tell you this: Play whatever you want to play. No one competitive situation is worth more or less than another. Don't let people (or your own guilt) badger you into playing or not playing in a tournament. If you cannot play in everything you want (that's, like, 99.9% of us), then make the best decision for your situation and commit fully to that decision. You are not a jack-ass, woman, or crummy player. You are a player, period.
Don't forget to enter in the free Grumpy Cat raffle!